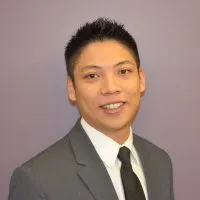 Dr. Wong is a National Board Certified Chiropractor. He grew up in Hong Kong and is fluent in English, Cantonese, and Mandarin. Dr. Wong first became interested in chiropractic after watching his mother suffer from immense radiating pain that was unable to be helped with other interventions. He began exploring alternatives that may ease the pain from his mother. While learning more about the nervous system, human physiology and structural biology he found that manual therapy was the answer to easing pain. In 2004 he decided to move to the United States to further continue his education in Biology and chiropractic medicine.
Dr. Wong attended Gannon University in Pennsylvania where he received his Bachelor of Science in Biology, which continued to spark his interest in Chiropractic. Dr. Wong graduated from the esteemed Palmer College of Chiropractic in Iowa where he expanded his chiropractic philosophy, experience, and inspiration. "Chiropractic is more than just fixing pain. It is about making your body function at its fullest ability and improving your health". Dr. Wong is passionate about treating cervical whiplash injuries ranging from sports injuries to high speed motor vehicle accidents. Dr. Wong is committed to learning the latest research and treatment following whiplash injury and continues to attend yearly seminars in order to help those affected.
Dr. Wong is newly married to his wife, Micaela, and they are eagerly awaiting the arrival of their first daughter at the beginning of 2019. Dr. Wong and his wife share the love of traveling, exploring the hidden gems of Washington, playing basketball and playing the guitar.