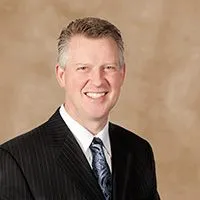 Dr. Kaufman graduated valedictorian from Peoria Heights High School. Afterwards, he attended Western Illinois University as an Illinois State Scholar for his pre-chiropractic curriculum. Dr. Kaufman graduated cum laude from Palmer College of Chiropractic in 1985. While at Palmer, Dr. Kaufman taught over 150 students in the art of motion palpation and adjusting. He was president of the science forum. In his final year, Dr. Kaufman was the head intern in the Palmer Public Clinic, where he assisted the students and professors in patient management and treatment.
Dr. Kaufman completed 300 hours of postgraduate training in Neurology at the National College of Chiropractic in Lombard, Illinois. He is also board eligible for certification in chiropractic neurology. Dr. Kaufman is certified in Webster's Technique, a specialty in pregnant women (www.spinningbabies.com)
In recent years, Dr. Kaufman as attended over 400 hours of post-graduate continuing education in the subjects of whiplash, low back pain, sports injuries and is certified by the Motion Palpation Institute in motion palpation and adjusting.
BackSafe, an international injury prevention program for industry, certified Dr. Kaufman as an industrial consultant.
Dr. Kaufman interned at the Judge Chiropractic Clinic and Higgins Chiropractic Clinic in Illinois from 1985-1986. Following this, Dr. Kaufman was an associate doctor at Tuttle Chiropractic Clinic in Seattle, WA from 1987-1989. He opened Kaufman Chiropractic Clinic in October 1989 in Bothell, Washington. In 1998 the clinic was relocated to its current address within the Kaufman Building. This is a beautiful 2 story building on Bothell Way. The clinic occupies 9,000 sq. ft. of the first floor including a 3,000 sq. ft. physical rehab facility, one of the largest of its kind in the profession.
Dr. Kaufman belongs to many associations including the Washington State Chiropractic Association, American Chiropractic Association, International Chiropractic Pediatric Association, Palmer Alumni Association, Palmer Presidents Club Member, and the Foundation for Chiropractic Education and Research.
Dr. Kaufman has been a guest lecturer at many chiropractic events at Palmer College of Chiropractic, the Washington State Chiropractic Association (WSCA) and the Success Forum of WSCA. Also, Dr. Kaufman has spoken at many private functions including to medical doctors and attorneys on the subject of back pain and whiplash management. He is also a frequent lecturer for a nutraceutical company and speaks on health and nutrition and the management of chronic health conditions.
Dr. Kaufman is married and has four children. He loves his profession as a chiropractor, but also loves his family. He enjoys many outdoor activities, sports and most recently completed the STP bicycle ride, a 202 mile bike ride from Seattle, WA to Portland, Oregon. Dr. Kaufman has one daughter who practices with him; and another son and daughter currently enrolled at the Palmer College of Chiropractic in Davenport, Iowa. He has mentored and referred over 40 students and family into the chiropractic profession.