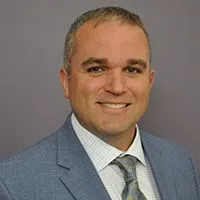 Dr. Nathan A. Meyers works hard at building a strong patient-doctor relationship and puts value on listening to his patients and evaluating their concerns by providing the most complete chiropractic care for each individual situation. He places value on the patient experience and looks forward to assisting his patients by improving their musculoskeletal health with the use of chiropractic manipulative treatment and physiotherapy.

Dr. Meyers is a native of Washington State; he grew up in the City of Bothell and was originally a patient of Kaufman Chiropractic Clinic beginning at a very young age. Having seen and experienced the value of chiropractic care, Dr. Meyers knew he wanted to pursue a career as a chiropractic doctor some day.
Dr. Meyers is a graduate of Eastern Washington University, Go Eags!, having earned a Bachelor of Science degree in Biology. Shortly after graduating, Dr. Meyers enlisted in the United States Army where he served for 7 years on active duty. He was initially trained as a radiology technologist and combat life saver techniques while attached to a combat medical company with the 3rd Infantry Division, 1st Brigade. Dr. Meyers is an Iraq War veteran, serving in a level II field treatment facility while deployed and several military hospitals while at home. Dr Meyers also earned his commission through the Army's Officer Candidate School working with and training many young Soldiers and finishing his military service with the combat engineers.
He is a graduate of Palmer College of Chiropractic, Florida and board certified in chiropractic manipulative treatment and physiotherapy and licensed to treat in the State of Washington. Dr. Meyers has excelled in the art of motion palpation and manual adjusting as well as combining adjustments with physiotherapy in order to strengthen and accelerate a patients well being.
Dr. Meyers is married to Stephanie Meyers, a registered nurse in the field of reproductive medicine. They have two young boys who keep them busy most days. He has been an avid cyclist most of his life and is excited to be riding the streets and trails again, in the beautiful Northwest. Dr. Meyers enjoys serving the community he grew up in and looks forward to seeing you in the clinic in the future.