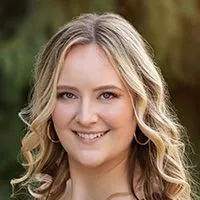 Dr. Kaufman treats patients of all ages, understanding the importance of care throughout the life span. Dr. Kaufman has been adjusted since birth and her passion for chiropractic has only grown since she started her practice. Growing up being active in soccer and basketball, Dr. Kaufman quickly realized the benefit of regular chiropractic care to not only provide healing but also optimize her athletic performance. In 2014, Dr. Kaufman graduated high school with honors at Cedar Park Christian School in Bothell, Washington.
Dr. Kaufman attended Seattle Pacific University pursuing an Exercise Science degree for two years before transferring to Palmer College of Chiropractic in Davenport, Iowa. Dr. Kaufman went on to earn her B.S. in General Sciences and Doctor of Chiropractic in 2020, where she graduated as Valedictorian of her class. During her time at Palmer, Dr. Kaufman was fortunate to serve as a Clinical Teaching Assistant in the Palmer Clinics, where she not only treated patients, but also assisted her classmates with their treatments and care management.
Dr. Kaufman is a member of the International Chiropractic Pediatric Association, which is an organization of practitioners that specialize in the treatment of pregnant women, babies, and small children. Dr. Kaufman is interested in providing care for every stage of life, whether you are healing from a sport's injury, been in a motor vehicle collision, or have been dealing with chronic pain for years. "No matter your age or stressor in your life, the nervous system innervates the entire body and can benefit from chiropractic care."
In her free time, Dr. Kaufman enjoys reading, hiking, and trying to keep up with her dad, Dr. Michael Kaufman, on the bike trail.