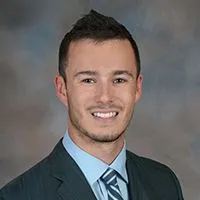 Dr. Andre Garay started his chiropractic journey as a patient at the age of 14 after suffering from acute torticollis of his neck. Due to the immediate relief, he became interested in chiropractic as a lifetime career. After high school, he attended Washington State University where he earned his Bachelor of Science degree in Kinesiology with a minor in Strength and Conditioning. During his time at Washington State University, he was an anatomy teacher's assistant and assistant strength coach for the Division-1 athletes including the rowers, track sprinters, track throwers, cross country team, swimmers, and the cheer team.
After graduating from Washington State University, he attended Palmer College of Chiropractic West in San Jose, CA for two years. For his final year of chiropractic school, he moved out to Davenport, Iowa to finish his clinical experience at the founding school of chiropractic. During his time in school, he participated in clubs such as Motion Palpation, Rehab2Performance, and Active Release Technique. Prior to graduating from chiropractic school, he has taken over 200 hours of continuing education courses through institutions including Motion Palpation, Active Release Technique, Functional and Kinetic Treatment with Rehab, Prague School of Rehabilitation, and the McKenzie Institute which provides him with various tools to help better serve his patients.
Dr. Garay was an intern under Dr. Craig Tuttle and Dr. Daniel DeLucchi in Seattle, Washington from 2017-2019 while completing his undergraduate. During his preceptorship at Palmer, he became a chiropractic intern under Dr. Michael Kaufman in Bothell, Washington. During his time in Palmer clinics and precepting under Dr. Kaufman, Dr. Garay gained clinical hands-on and case management experience in treating sports injuries, professional and recreational athletes, pregnant patients, children, and whiplash.
Dr. Garay has been an avid weightlifter focused on strength training since high school. He considers himself a foodie who is always looking for good places to try and eat out at. When the weather is nice out, you can catch him golfing, exploring the pacific northwest, or out boating on Lake Washington with his family and friends.